We're aiding physical, social, and psychological development with the Special Olympics
The Special Olympics offers year-round training and competition in a wide variety of Olympic-type sports for individuals that have a developmental disability. The Special Olympics contributes to the physical, social, and psychological development of our athletes. In addition, our athletes gain confidence, build a positive self-image, and establish friendships and relationships.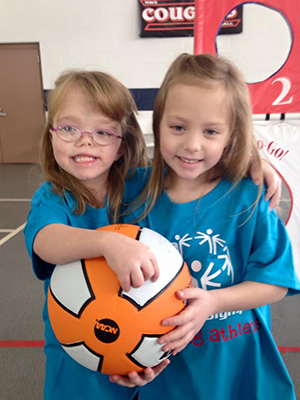 We participate in 13 different sports and have over 160 individuals currently enrolled. Sports offered include bowling, cycling, golf, volleyball, basketball, soccer, cheerleading, track & Field, swimming, power lifting, bocce, tennis and equestrian.
Young Athletes is our new program, offered by Special Olympics, and is designed for children aged 3 to 7. It is a play based program used to introduce children to sports, in a relaxed play setting. Individual exploration of each sport skill is the goal.
Our coaches are role models, who build every athlete's character and bolster their self-esteem. They will help athletes learn new skills, and how they can apply them to competitions, while encouraging confidence.
The Special Olympics was founded in the early 1960's, when Eunice Kennedy Shriver began a day camp for individuals with intellectual disabilities. In 1968 the Special Olympics held their first national meet in Chicago, with 1,000 athletes from both the United States and Canada competing. After that first meet Ohio started a Special Olympics program under the Ohio Athletic Association, and was incorporated in 1975 as Special Olympics Ohio.
Now, there are programs in all 50 states, the District of Columbia and in 150 different countries around the world.
Special Olympics Ohio has approximately 200 local member organizations and more than 23,000 athletes who are in training and competition.
---
---
Check out some of our amazing athletes in action!