HOPE Services Supported Employment assists individuals with job training and development, helping connect individuals to businesses in the area.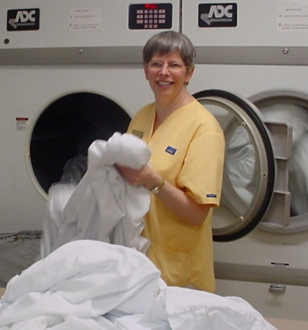 Our goal is to help procure competitive employment, with our full range of services including matching individuals to the right job, job shadowing and coaching, vocational training, and a job club.
Our Senior and Adult Support Services work to enhance the quality of life for adults and seniors who are disabled, focusing on enabling each individual to attain or maintain their optimal functioning level. The program provides a non-vocational environment, which is focused on personal care and skill reinforcement, and trains in self-determination and recreational and leisure services. We also have contractual agreements with other agencies to provide choices and options for consumers and their families in vocational and non-vocational settings.
Through our SSA's we are able to coordinate and connect people with developmental disabilities to individualized supports in their community. By getting to know individuals and families our SSA's are able to really understand our clients and their dreams for the future.
Throughout the process SSA's develop a plan for each individual, that will connect them and their families to the community.
If need be, we are able to provide year-round transportation. Arrangements are required in advance and are subject to availability.
Services for Adults Includes
---
---